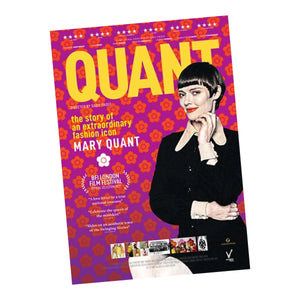 Read the story on Mary Quant in FR and see the documentary at Palace Cinemas as soon as possible! Links below   https://www.afr.com/life-and-luxury/fashion-and-style/mary-quant-the-great-liberator-20210215-p572mm https://www.palacecinemas.com.au/movies/quant?_m_utk=529305906818949aea56e2a7786b64bc&utm_campaign=sessiontimes&utm_medium=email&utm_source=list
---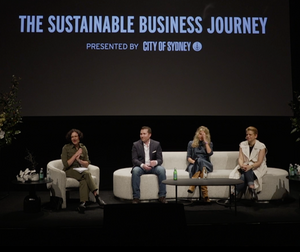 There was no term like 'circular fashion' when I started my business 27 years ago yet I have always had a strong sense of wasting as little as I could and not producing more waste in terms of packaging ... and my business model reiterates this belief of recycling pre-loved shoes, bags and accessories.    Over the years I had my little insights and light bulb moments of how to reduce more and almost always buy second hand, before buying something new, and built on that.  Of course, I occasionally fell into the spell of fast fashion, but ONCE I had...
---
Dear Customers and Friends, After a long pause I'm so excited to WELCOME you back physically into my store, with lots of new spring summer items to play with We are re-opening on Tuesday the 12th at 10am When visiting please make sure you are complying with the current Public Health Regulations before you enter the store  Please wear your mask Sanitise your hands Scan our QR code to check in Have your Vaccine Passport ready for a safe and hassle free shopping experience for everyone Check out We are allowed to have a minimum of 2 customers in the store...
---
In accordance with the Premier's STAY-AT-HOME order Pelle will be closed till Friday the 2nd of July or until further notice We will be trading on line pelleshoes.com.au and on Instagram @pelle-shoes Stay Home, Healthy and Safe  Monica
---
 May 22 2021 - Amy Davoren-Rose Picture: Steve Woodburn/Visit Paddington  In a world that is constantly moving, there is something to be said for staying put. Ask Monica Schnieper, who is celebrating 25 years at her William St business, Pelle Shoes. "I hear so many good stories now," she says, referring to customers who pop in to tell her how many times they've resoled a beloved pair of shoes they bought from her. "You can only hear those stories after so many years in one place. Five years into a business — that doesn't happen." Schnieper opened her recycled designer shoe...